OUR STORY
Breathing new life into Further Harrop
PAST | PRESENT | FUTURE
Further Harrop Farm 
Standing proud for over 300 years on the edge of the Peak District
 The Project
When we first viewed Further Harrop back in 2012 we drove down a rather bumpy stone lane – unlike the long smooth tarmac drive it is is today – we knew instantly that this was where we wanted to settle and bring our family up.
We have lovingly restored, refurbished and developed Further Harrop for the last 8 years with very few breaks in-between. We have thought of every little detail and developed the property to the highest of standards.
The Present
The farmhouse is a Derbyshire long-house and dates back over 300 years. During the  first 3 years of our ownership we developed the main house into our much loved family home as well as developing the equestrian facilities to enable us to share our passion for horses from our home.
The holiday cottages and lower barn are the latest phase of our development.
Extensive works having been carried out in stages over the past 4 years to convert what were once traditional stone barns into the stunning living space it is today all the while maintaining the overall look and feel of the original buildings.
The Future
We are very excited for this next chapter of our story and it will be our privilege to share with you our little piece of heaven.
In this ever changing world with its fast pace of life, Further Harrop really does seem to stand still, blocking out so much of the hustle and bustle of our world that gets faster and faster.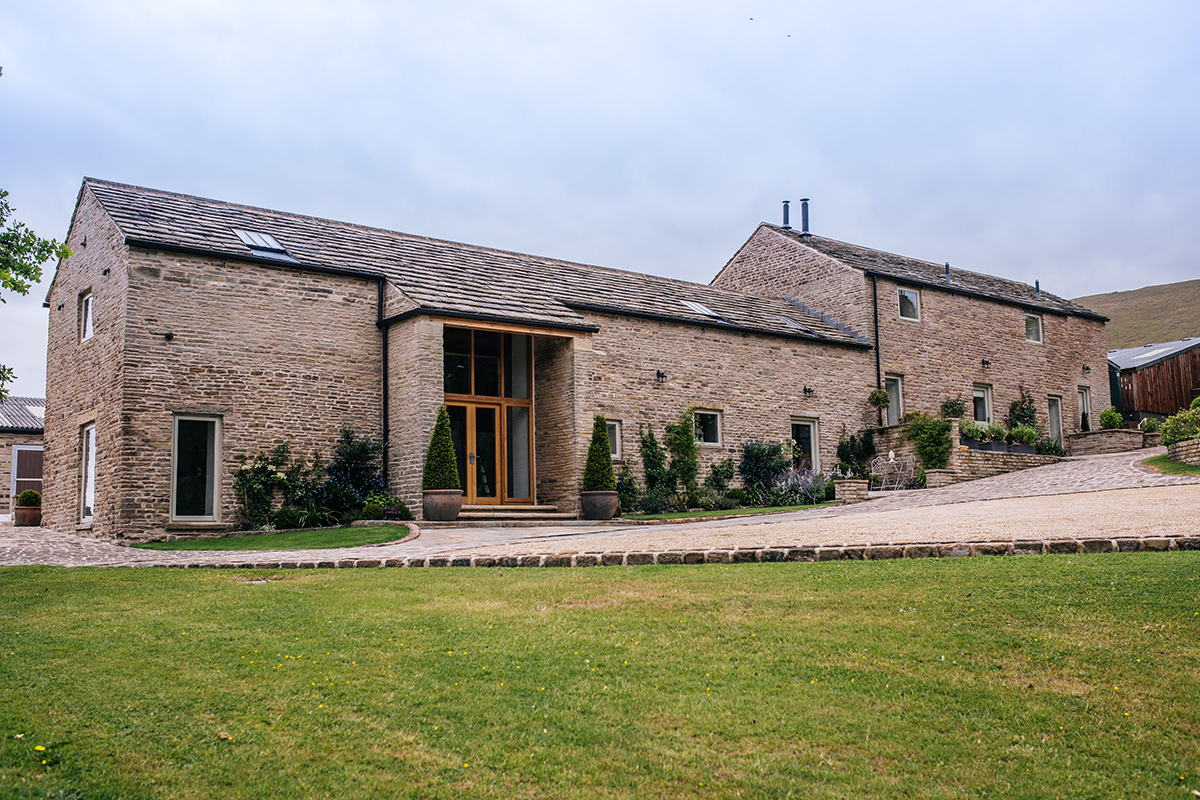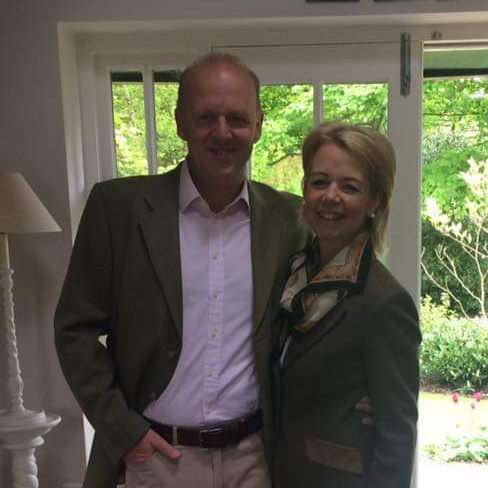 Your Hosts
Wilson & Sara
We would love to welcome you to our stunning area of the world. The main farmhouse at Further Harrop Farm has been our much loved family home for the past 8 years and thanks to our latest development we are excited to be able to share this very special place with you in our newly renovated luxury cottages.
We pride ourselves on providing a warm welcome, relaxing atmosphere and keen attention to detail and always ensure we maintain the highest standards in everything we do. Because we live on site we will always be on hand and happy to help with anything you might need to ensure your stay is extra special but all the while ensuring you have complete privacy.
MANAGER
Angela Fearon
I first met the Horne family over 10 years ago and started out working for them by helping with their competition ponies. This included travelling all over the country to major competitions and I have so many fond memories of the fun and success we had as a team with the whole family!
I have always remained a close friend of the family and have the greatest admiration for all they've achieved. Further Harrop is a credit to their hard work and drive and Sara's incredible eye for detail. The renovations have been executed to the highest standard and the place is truly breathtaking and immaculate.
After a break in 2019 to have my own little boy it's been a privilege to be able to get involved with this new business venture and help with the launch and management of the holiday cottages in my new role.
Have a Question?
Contact us for more details.